Having a claim in the last 12 months will affect your No claim discount and will impact your renewal premium.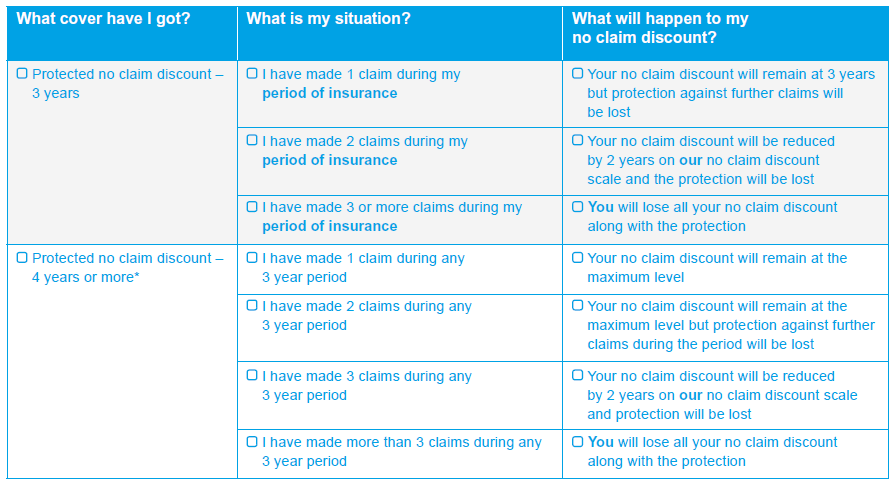 *We'll take into account any claim(s) with any previous insurer during a 2 year period prior to taking out this policy (a claim for this purpose is any which would have resulted in loss of your No claim discount were it not protected).
If you have a claim currently being resolved and fault hasn't been established at the time the renewal is issued this could potentially reduce your No claim discount. Once the claim has been settled, your renewal premium may be adjusted, dependant on the outcome. We'll notify you if this is the case.
Whilst we aim to process all claims as quickly as we can, every claim is different therefore resolving a claim may take time. However we'll notify you if this is the case.